Written by Patricia Downey.
Performed by Neil Keery and Caroline Curran 
June 2014 - Lyric Theatre, Belfast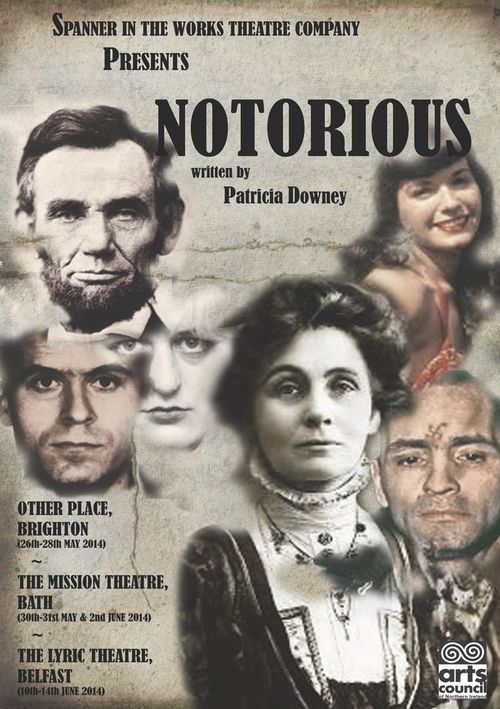 Charles Manson said,
"Look down at me and you see a fool; 
look up at me and you see a god;
look straight at me and you see yourself."
Some people have changed the world for the better, some have left their evil mark on it.
Join us as we explore the minds and lives of some of the most notorious figures in history from Abraham Lincoln to Charles Manson, from Emmeline Pankhurst to Myra Hindley, plus many more.